Everything you desired and everything you needed is now within reach. EarMen is setting new standards by introducing a specially designed, battery-powered, and fully balanced device that delivers a unique and unforgettable audio experience. Despite its compact size, the EarMen Colibri packs a powerful punch, redefining your music enjoyment.
Fully balanced 4.4mm output
MQA Supported
Extra Bass
Battery powered
Super Low-Noise Design
Gold Plated PCB
Manufactured in Europe
Let Music Accompany Your Every Step
The Colibri's most remarkable feature is its ability to provide a clear and full-spectrum audio experience. With state-of-the-art hardware and software solutions, the Colibri creates a natural and detailed soundstage that captivates your senses. Every nuance and intricacy in the music is faithfully reproduced, ensuring a comprehensive and immersive listening experience. The Colibri's balanced reproduction across all frequencies ensures that no aspect of the music is lost or overshadowed, allowing you to experience music exactly as the artist intended.
Unleash Audiophile Performance
At the heart of the Colibri lies the ESS ES9281 PRO DAC, the flagship of the renowned ESS SABRE PRO series. This premium audiophile DAC sets a new benchmark in high-end audio, offering an unrivaled dynamic range (DNR) and impressively low levels of total harmonic distortion plus noise (THD+N). With support for Hi-Res PCM files up to 32bit/384kHz PCM, DoP, DSD64, DSD128, and MQA, the Colibri truly is an all-in-one solution for your audio needs.
Uninterrupted Listening Pleasure
Equipped with its own battery, the Colibri ensures a dedicated power supply, eliminating any potential interference from the source device. Experience ultra-clean and stable DC current, free from the nuisances of noise-inducing RFI/EMI pollution. Immerse yourself in a pristine audio environment, regardless of your location.
Design Elegance Meets Uncompromising Durability
Despite its compact size, the Colibri boasts a powerful audio experience while exuding an attractive and streamlined physical appearance. Its high-resolution specifications not only ensure phenomenal sound but also lend a modern and stylish aesthetic to your setup. Conveniently placed buttons on the side provide complete control over your device and music, without the need to reach for your source or phone.
Crafted to perfection, the Colibri features a full aluminum body meticulously milled using state-of-the-art CNC machines, guaranteeing supreme durability. The addition of glass surfaces on both sides elevates its aesthetics, exuding a premium and sophisticated look. Manufactured to the highest standards in a European factory, the Colibri's build quality surpasses expectations, resulting in a timeless design that stands the test of time.
MQA
Colibri supports Tidal Masters (MQA)
MQA (Master Quality Authenticated) is an award-winning British technology that delivers the sound of the original master recording. The master MQA file is fully authenticated and is small enough to stream or download.
Visit mqa.co.uk for more information
MQA is a registered trade mark of MQA Limited.© 2018
Release the Unprecedented
EarMen Colibri Unlock a new realm of audio excellence with the EarMen Colibri. Immerse yourself in crystal-clear sound reproduction, uncompromising performance, and stunning craftsmanship. Elevate your music experience to unprecedented heights with EarMen Colibri.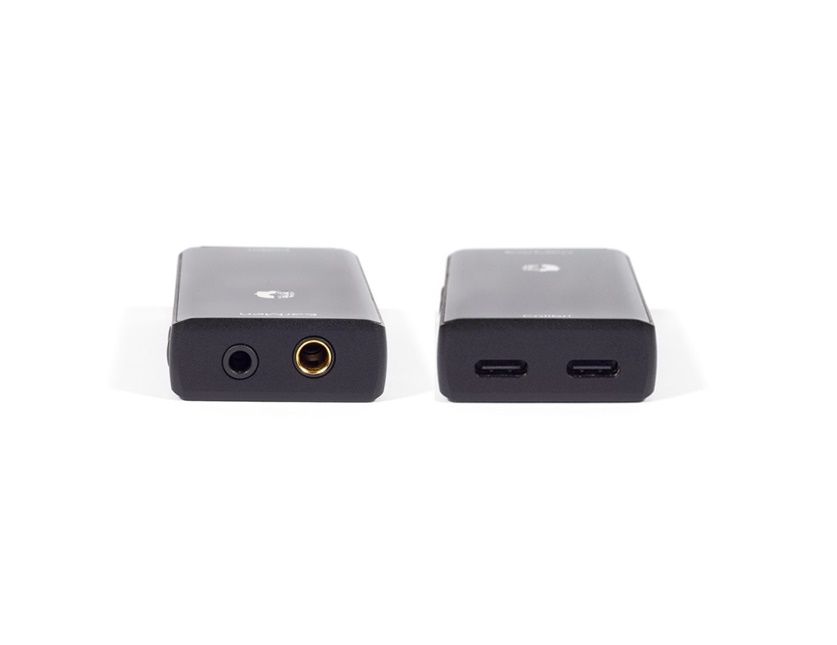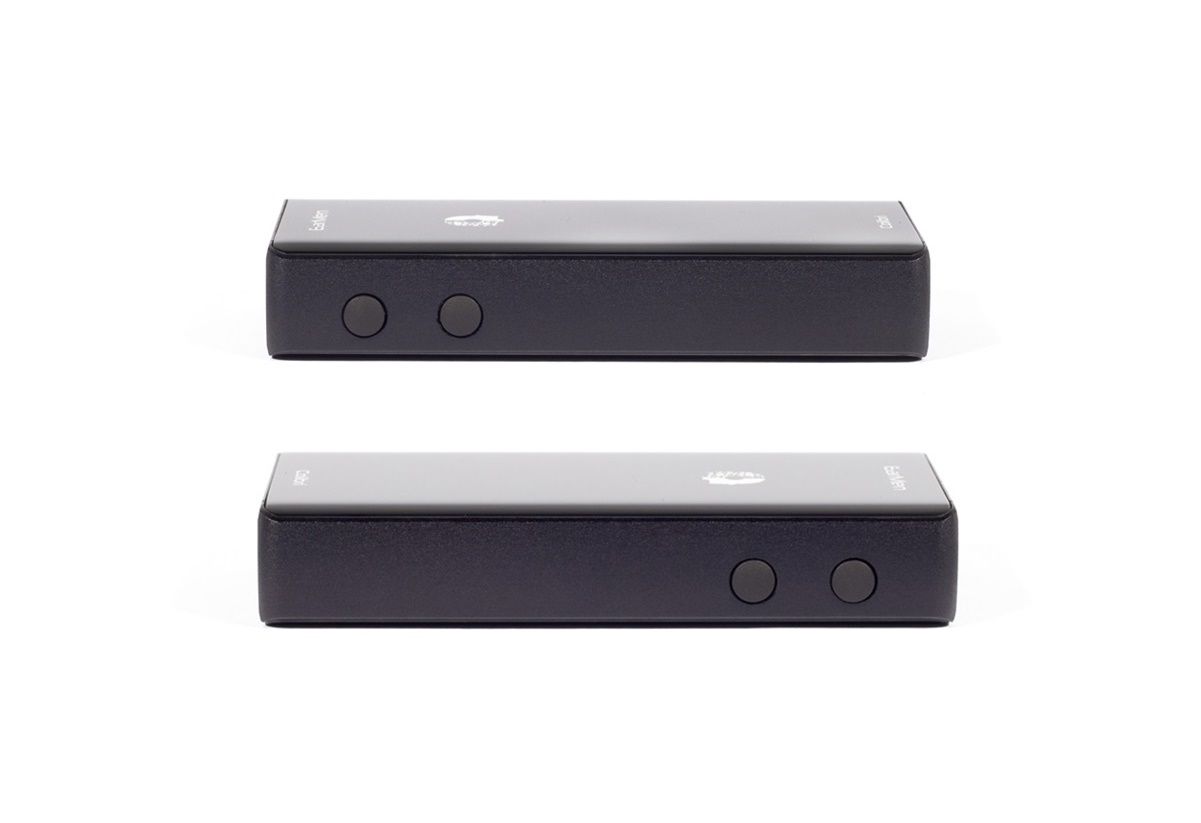 | | |
| --- | --- |
|  Inputs | USB C - DATA |
|   | USB C - Charging |
|  Outputs | 3.5 mm |
|   | 4.4 mm Balanced |
| | | |
| --- | --- | --- |
| Power | 4.4 mm Balanced | 3.5 mm  |
|   | 3 V | 1.5 V |
|   | 280mW at 32Ω | 75mW at 32Ω |
|   | 560mW at 16Ω | 150mW at 16Ω |
| THD | 0.002% | 0.001% |
| Freq. Response | 0.09dB | 0.09dB |
| | |
| --- | --- |
| DSD | 64 / 128 DoP |
| DXD | 384/352.5 kHz |
| PCM | Up to 384 kHz |
| MQA | Up to 384 kHz |
| | | |
| --- | --- | --- |
| Dimension | 77 x 35 x 14mm | 3.03" x 1.38" x 0.55" |
| Weight | 51 gr  | 0.11 lbs |
EarMen Colibri 4.4 TRRRS Standards
EarMen Colibri Firmware Upgrade
EarMen Colibri Firmware Updater download here
EarMen Colibri Firmware Rom file download here
  Plese note that the firmware update must be done 
.